National Training . . . & Further Afield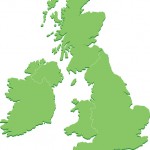 We recently received a request to deliver fire training further afield .... on an island. We had a requirement to attend a location off the UK mainland to provide staff training involving the use of fire extinguishers and a fire engine.
Due to the travel distance, location and the large number of staff to be trained it involved two trainers on the client's site for 5 days. Due to varying shift patterns some of the training was delivered early morning and late evening.
After 5 days all the staff had received their training and the feedback resulting from our attendance has been excellent. It was demanding work for the trainers with long journey times to and from this location plus all the training requirements and working around the various shift patterns. We look forward to a return visit in the not too distant future.
We pride ourselves on being flexible and adapting training requirements to meet the needs of our clients and this project was no different.
10/7/17