First Aid Kits
BS8599-1 Compliant Standard First Aid Kits, Travel & Outdoor First Aid Kit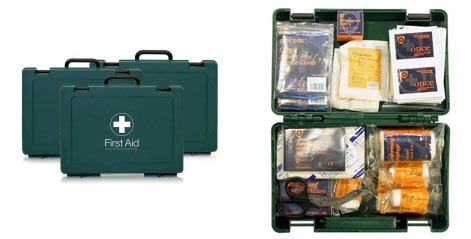 All three kits contain first aid products to deal with cuts, grazes, burns, sprains & strains.
A resuscitation shield is included to assist with CPR and reduce the chance of cross contamination.
Click here to view contents of each kit.
Small £17.40 Medium £19.80 Large £28.20 plus vat.
Multiple purchases can be made by clicking onto the 'Add to Cart' button.
Delivery is to UK Mainland, other areas POA.